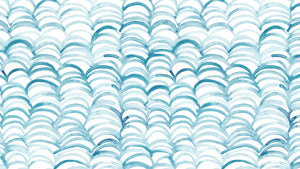 Spread the cost for free - learn about your options here!
Spread the cost for up to 36 months with our range of interest free payment plans. That dream piece, room or entire home redesign is that much closer with our 0% and long-term payment plans!
We have the widest range of payment plans of all of our competitors. Learn about all our options and find the right payment plan for you. When you're ready, contact us to apply and you'll get a decision in minutes!
Interest free plans are available on full-priced orders only, so may not be combined with a discount code. We may be able to offer shorter (six or ten month) plans on sale, outlet or discount code orders.
Our plans
Spending £750 to £1,499?
Spread the cost over 12 months at 0% APR
with just 10% upfront deposit. Full priced orders only.
Spending £1,500 +
Spread the cost over 18 months at 0% APR
with just 10% upfront deposit. Full priced orders only.
Bigger order in mind?
Have an even larger order in mind? Get in touch for details of 0% plans of up to 48 months
How to apply
Calculate your order size
Decide on the item(s) you'd like and then calculate the total value. Then, use our handy calculator to show you the payment plan options you have.
Once you've chosen a payment plan, contact us by messenger or email with all the details and we'll send you a link to complete the finance application.
Complete short application
Applying takes under 5 minutes and you'll usually receive a decision in under 30 seconds.
You'll then be asked for your card details to pay the deposit.
Get ready for delivery!
When the finance form is complete we'll send you an order confirmation email and arrange delivery.
Repayments won't start until after delivery.
Frequently Asked Questions
Offering 0% finance can cost us almost 1/3 of the price to offer. That's why we've limited our 0% plans to full-priced orders valuing £750 and over. We can offer shorter plans for discounted items - contact us to learn about your options.
Yes! We have the flexibility to create 0% plans for as long as 48 months. Please get in touch with us, and we tailor a special plan for you.
That's easy! You can use our calculator to work out the repayments on an order of multiple items. We also show the monthly payments for eligible products on the product description page.
If you want to buy a sale or outlet item, or use a discount code, we can't offer you the full 12 or 18 month interest-free plan (because of the cost to us). We can offer a shorter interest-free plan, though - just get in touch and we can advise you.
No. In order to safeguard against fraudulent applications, we regret that we're able only to deliver goods to the home address of the applicant.
To increase the chances of acceptance, ideally, you will have a good credit history (no late payments, or County Court Judgments for example) and meet the following minimum criteria: be over 18 years of age; be working at least 16 hours per week; have 3 years of UK address history; have a UK bank account that can accept direct debits. Delivery must be to the address that you put on the finance application, which should match your bank account's billing address.
Deliveries for all orders are subject to the lead times shown on our website and the approximate delivery date shown on your order confirmation. However, for finance orders, once we have confirmation of approval there will be a two week processing period before we are able to release your goods. This overrides your approximate delivery date shown in your basket for any items that you ordered that were in stock and due for delivery in less than two weeks.
As we only start the payment plan after the 14 day returns period has passed, you will not be charged until we know you'll be keeping the item.
Contact us by email, phone or messenger with details of your order and the length of time you'd like to make repayments over. We'll get straight back to you with some repayment options.
Yes! And there is no penalty charge or additional interest to pay - you just pay off the remaining balance.
Within minutes of your application being approved, you will be presented with the option to sign your credit agreement. You should read the credit agreement carefully before clicking all the relevant sections agreeing to its terms. Once you have agreed to the terms of the credit agreement, Shropshire Design and the finance processor will be notified and you need do nothing more.
Credit scoring is the process used by financial services companies to evaluate the credit risk of new applicants. This technique will be applied to your application for online finance. Credit scoring works by awarding points for each answer given on the application form such as age, income and occupation, together with information obtained from credit reference agencies. This information allows us to produce consistent decisions, ensuring all our applicants are treated fairly. The credit scoring process does not discriminate on the grounds of sex, race, religion or disability.
In addition to credit scoring, we also take into account confirmation of your identity, validation of certain application details, existing commitments and information held at the credit reference agencies. Though we are unable to provide you with the reasons for the decline of your application, it is usually based on a combination of the following: your credit score; any adverse credit reference agency information; you are considered to be financially overcommitted; you are aged under 18; your existing account performance with other lenders.
Yes. We acknowledge that your circumstances change and just because we have refused a previous application, it does not mean that we'll automatically turn down a further request. We do suggest, however, that you leave at least 6 months between applications.
The Money Advice Service has a really useful site that explains credit scoring - read their simple guide by searching online for 'Money Advice Service'.
About our finance provider
Credit is subject to status and affordability. Terms and conditions apply. Shropshire Design Ltd is a credit broker and is authorised and regulated by the Financial Conduct Authority. Financial services register no. 739591.
Credit is provided by Novuna Personal Finance, a trading style of Mitsubishi HC Capital UK PLC, which is authorised and regulated by the Financial Conduct Authority. Financial services register no. 704348. The register can be accessed through www.fca.org.uk.